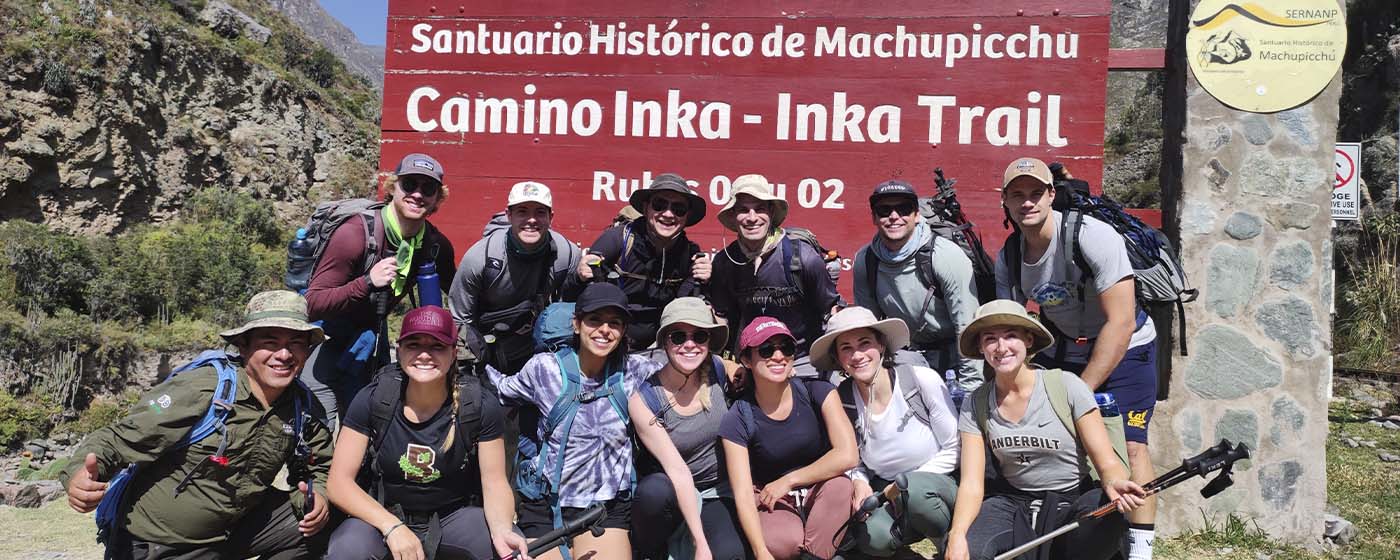 CLASSIC INCA TRAIL
Inka Trail Explore The Land Of The Incas.
Excellent to see the Andean mountain ranges, abundant orchids, Inca cities, best preserved Inca trail and rainforest.
Explore one of South America's most iconic trails, the Classic Inca Trail Machu Picchu. This four-day trek offers some of the most breathtaking views, with diverse landscapes ranging from lush jungle to the majestic peaks of the high Andes. Along the way you will pass ancient archaeological sites and experience a unique way to access Machu Picchu, a lost city hidden for centuries in Peru's Sacred Valley.
Walk through history and stroll along paths built by hand centuries ago and discover local cultures as you make your way from Ollantaytambo to Machu Picchu following the Inca Trail. Visit ruins such as Wiñaywayna, Runqurakay and Phuyupatamarca and admire incredible panoramic views such as Machu Picchu's Intipunku (Sun Gate at Machu Picchu). Reverberating with nature, this journey is not only about getting to the heart of Peru, but also about connecting with yourself once you have reached it.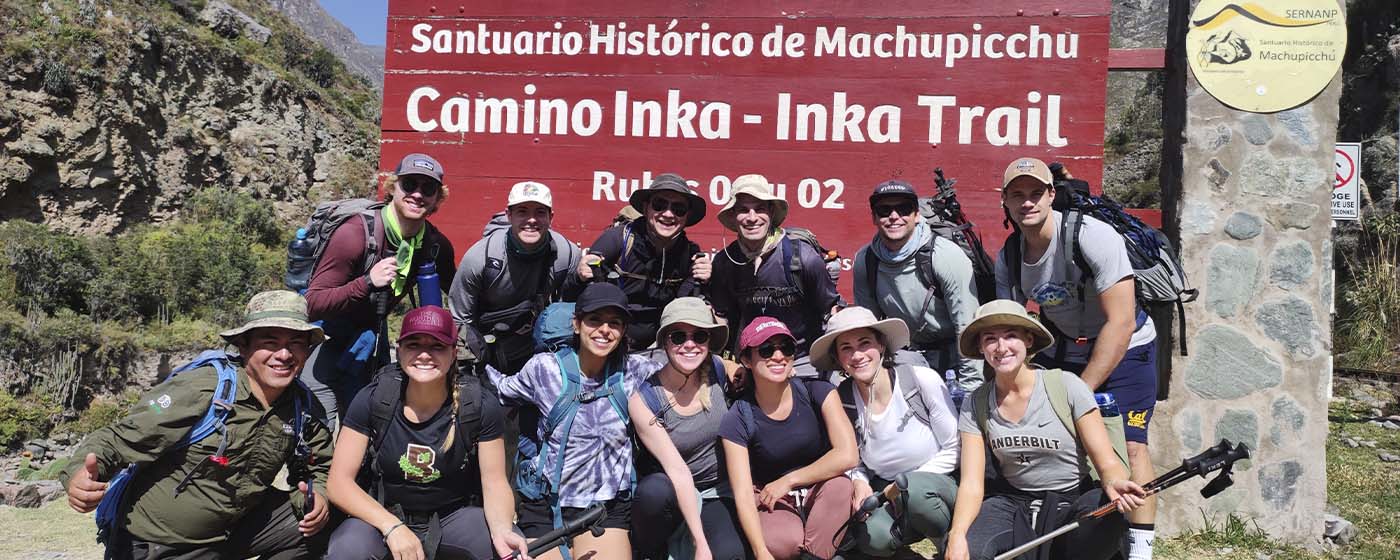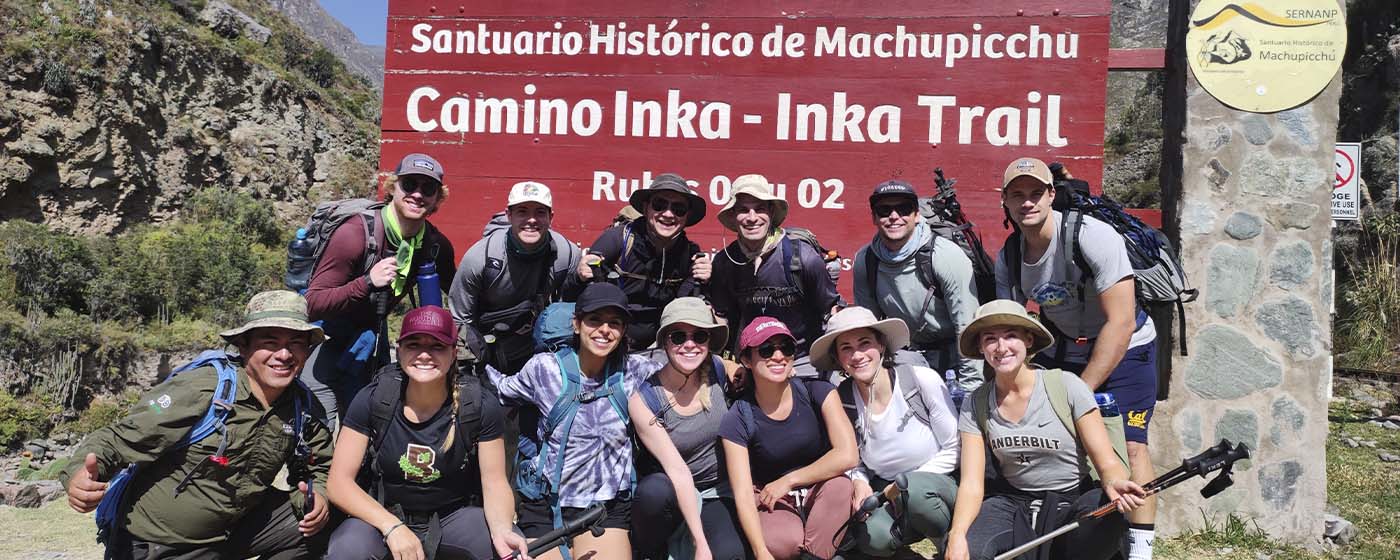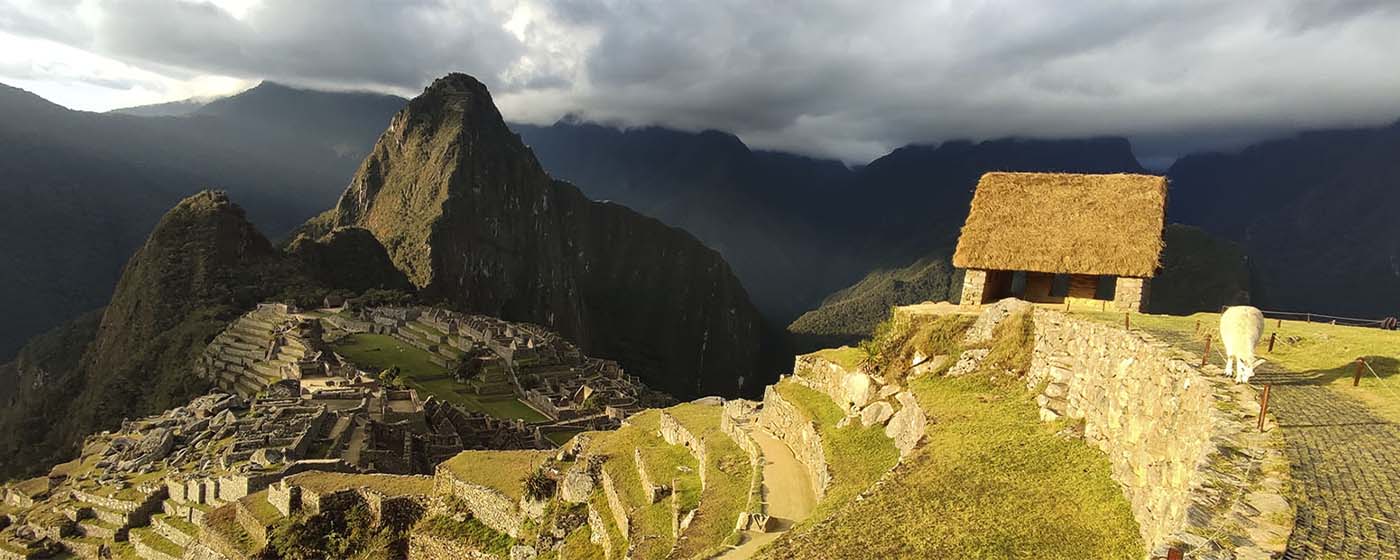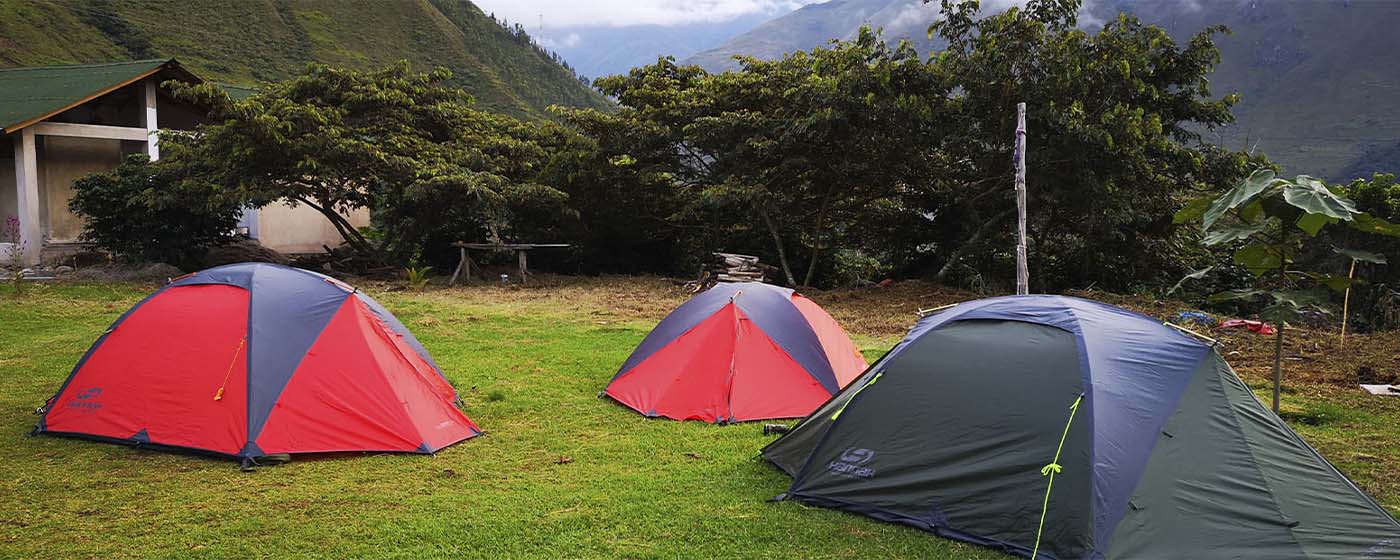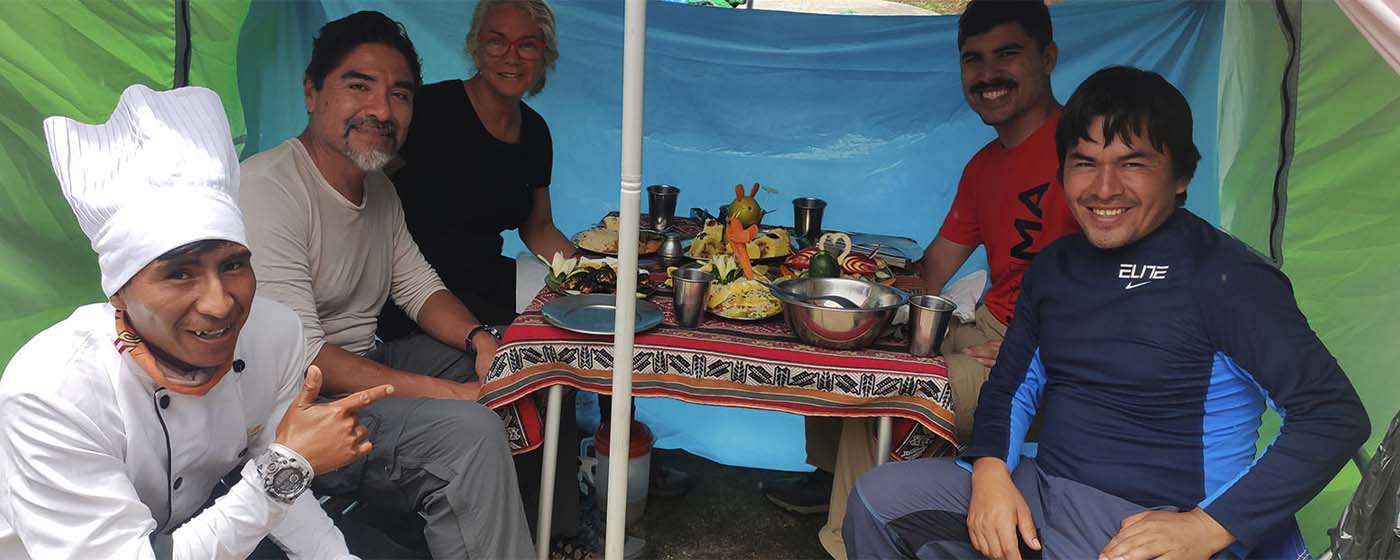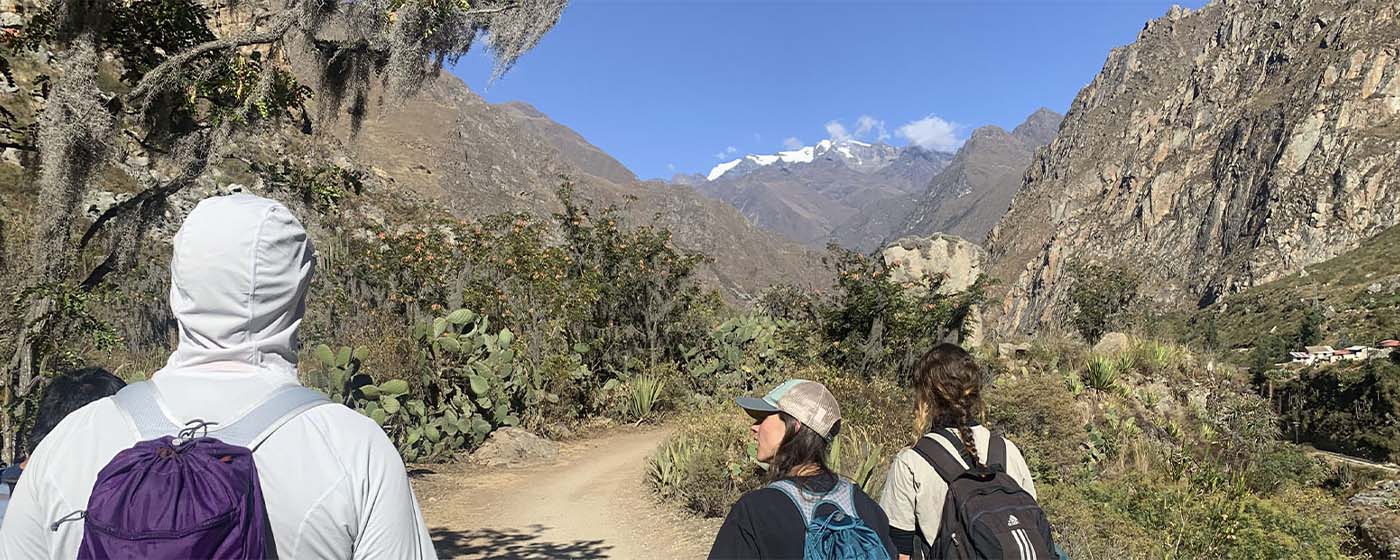 TRIP DETAILS
Day 1 Cusco | Patallaqta - Willkarakay - Wayllabamba
 We start very early in the morning, our expedition to the classic Inca Trail hike. Therefore, we will pick you up early at your hotel in Cusco, and we will depart to kilometre 82. Main checkpoint to enter the 4-day Classic Inca Trail to Machu Picchu, we will start with the hike, along the Inca Trail which will become easy and pleasant already in the first kilometres.
The walking paths are comfortable, and the landscapes are enchanting, so you will be able to admire and look at the beauty that surrounds you. Starting with an incredible view of the snow-capped mountain La Veronica, as well as the Urubamba River, which is nearby.
After a few hours of walking, we will arrive at the archaeological complex of Patallaqta as well as Willkarakay after these visits we will stop for lunch, and then continue to our first campsite Wayllabamba.
In Wayllabamba, surrounded by a typical Andean climate, we will share a delicious dinner and spend the first night of this Inka Trail tours to recover our energy.
Day 2 | Wayllabamba | Dead woman's pass - Pacaymayo
We will start early after breakfast, our great second day of the classic Inca Trail, which is undoubtedly the most difficult day of the whole 4-day trek, which is not to say that you can't make it, but a respect and consideration to come emotionally and physically prepared. We start in Wayllabamba at 2995 m and climb to 4216 m which is the highest point of the Inca Trail, dead woman's pass. From there we start descending to Pacaymayo at 3610 m, the Inca trail is short, actually just over 9 km, but what makes it difficult is the altitude and the climb of many meters.
Arriving at Pacaymayo we will have our lunch and then have a well-deserved rest, we will be able to do some hiking around the camp and bird watching, dinner and overnight.
Day 3 | Pacaymayo - Phuyupatamarca- Wiñaywayna
This is the most beautiful day of the entire trek, but also the day with the most kilometers of walking, breathtaking panoramic views and the beginning of the jungle or the Amazon combined with Inca citadels in the mountains make this day very interesting. We will start early with the trek and on the way we will visit Inca cities with our expert guides, exploring and discovering in depth the life of the ancient inhabitants of these magical mountain cities, we will visit Runkuraqay, Sayaqmarka, Phuyupatamarka, Intipata, and Wiñaywayna Inca cities as well as agricultural experimentation platforms that are found along this Inca trail to Machu Picchu. There are also abundant wild orchids along the trail and many birds, hummingbirds, spectacled bear, Condor, Puma and other wild animals.
Day 4 | Wiñaywayna – Sun Gate - Machu Picchu - Cusco
This is the most expected part of the Inca Trail to Machu Picchu by all visitors! After breakfast, we return to our hike to take advantage of the cool morning and hurry a little to arrive in time for one of the greatest pleasures of this route: to appreciate the sunrise at Machu Picchu.
After one hour of walking, we will pass through the Sun Gate Machu Picchu (Inti Punku), where it is possible to appreciate the most impressive panoramic view. We continue along the Inca trail until we reach the Inca Citadel of Machu Picchu, and take the postcard photo, then visiting the main sites such as the enclosures, squares, sacred springs, temple of the sun, the house of the Inca, the agricultural sector, urban and more. Accompanied by your guide, you will have a guided tour of approximately 3 hours to learn historical details of the culture of the Incas. Or perhaps, take pictures and experience the special atmosphere that surrounds this millenary place. Later, we will take the bus to the village of Aguas Calientes. And in the afternoon or at nightfall, we will return to Cuzco by train. At this point, you will have enjoyed one of the classic routes of the Inka Trail in Peru that continues to amaze and bring together hundreds of people from all cultures. The experience of touring ancient monuments can only be enjoyed by taking the Inca Trail Tour.
Come and Join Us!
WHAT IS INCLUDED
High Quality Service
Pre-departure Briefing
Professional Guide in English & spanish
First AID kit & as well Oxigen
Camping Equipments
Inflatable Mattress
Meals: 3 Breakfast, 3 Lunches, 3 Dinners
Wake up Coca tea
Water: boiled water, you will be able to fill your bottles
Tea Time: Every afternoon before dinner.
Snacks on the Trail Daily
Private Transport
One-way consettur Bus from Machu Picchu to Aguas Calientes.
Train Ticket from Aguas calientes to Ollantaytambo: Inca Rail Voyager service.
Porters and cook
Permits and Entrance Tickets for Inka Trail
Entrance Ticket to Machu Picchu
We provide you with a personal transporter to transport your personal belongings during the trip. This service is free of charge. However, you will not have access to your duffel bag until the night of your camping stay. Please note that the weight limit for your luggage is 7 kg, of which 4 kg for clothing and 3 kg for the sleeping bag and sleeping mat.
WHAT IS NOT INCLUDED
Sleeping Bag: You can rent one from our company, if you don't have your own.
Trekking poles
Lunch in Aguas Calientes
Travel Insurance
Tips for our staff: Tipping is Customary on any excursion to Machu Picchu.
Addicional costs or delays beyond our control
Walking sticks ($15).
Sleeping bag ($20).
Entrance to the thermal baths of Aguas Calientes. (20 soles)
WHAT TO BRING TO INCA TRAIL?
Passport
Valid student card (if you booked as a student)
Good daypack
water storage: water reservoir like camelbaks are encouraged
Corfortable Hiking boots
2-3 wicking t-shirts
2-3 hiking pants
4 sets of hiking socks
4 sets of undergarments
1 fleece
1 warm, down jacket gets very cold at night
one Rain jacket and pants
one sun hat
one wool hat
Headlamp: essential
waterproof gloves
confortable shoes for camp
Waterproof jacket
Sunscreen
Bug spray
Personal medication
Extra Money for Souvenirs, Drinks & Tips
Toilet paper
Handsanitizer
HAVE QUESTIONS?
EMAIL US
sales@lifexpeditions.com
Spectacular Seasonal Deals!