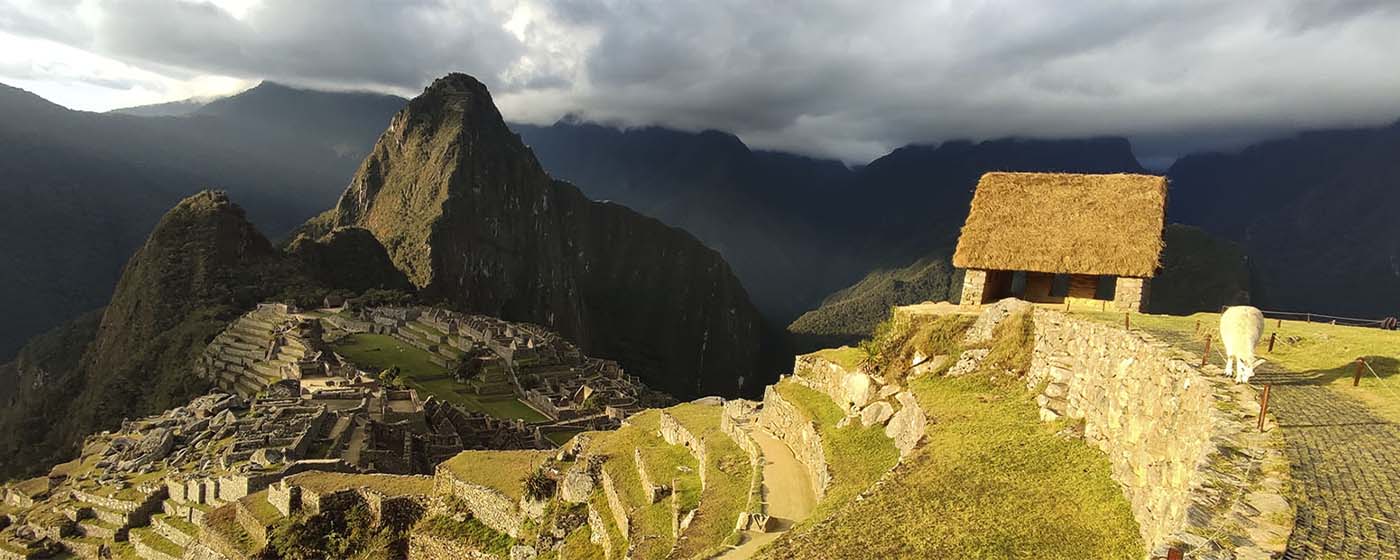 CLASSIC CUSCO 4 DAYS
Cusco 4 day Itinerary
There's plenty of culture, adventure, and fun awaiting you in Cusco! Discover tons of things to enjoy - from sightseeing to unique activities - all around this wonderful destination!
Cusco is Peru's ancient capital and declared a World Heritage site by UNESCO. Have you heard the buzz and been wanting to explore? What are some activities or attractions that you should do while you're there?
 Cusco offers so much—from experiencing its native culture to soaking up history. It is steeped in Incan spiritual practices, with many temples still intact, as well as markets where vendors offer handmade items in traditional local style.
 Despite being labeled Peru's tourist capital, Cusco never fails to amaze visitors with its beauty, uniqueness, and adventure-filled environment. Whether it's visiting the historic sites or just simply taking in breathtaking views.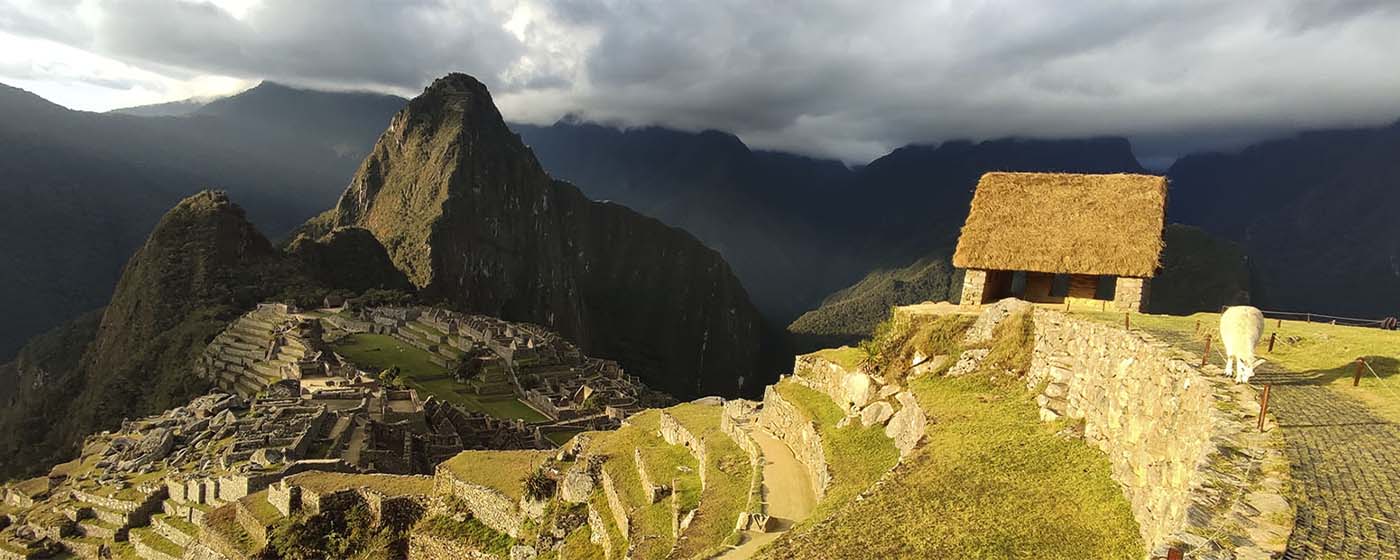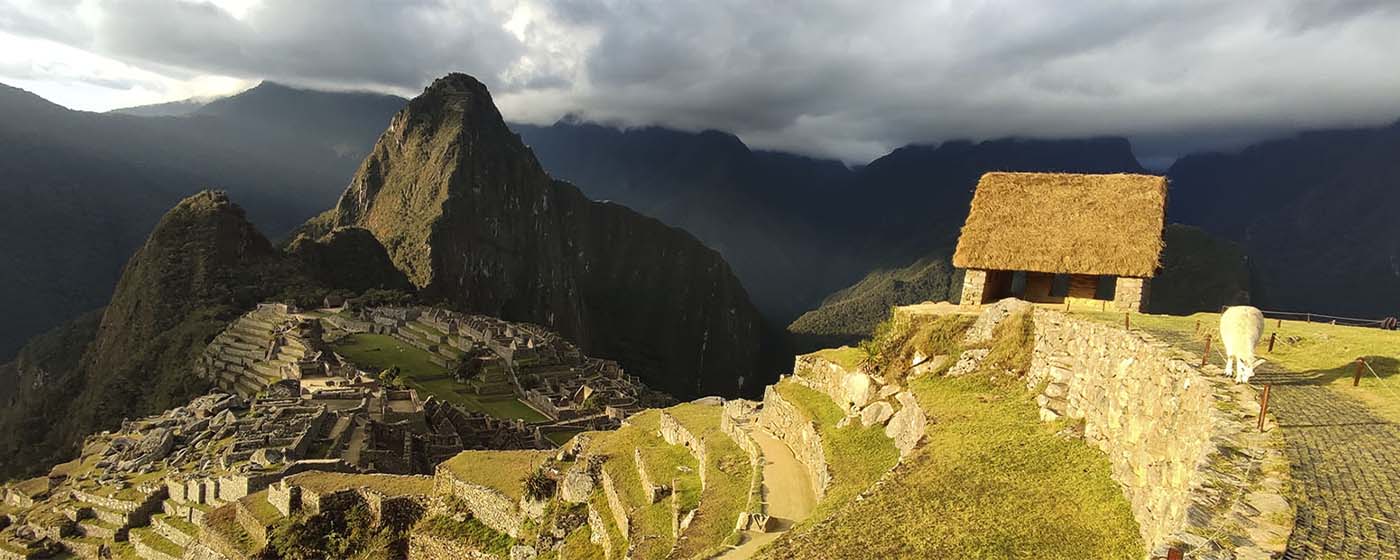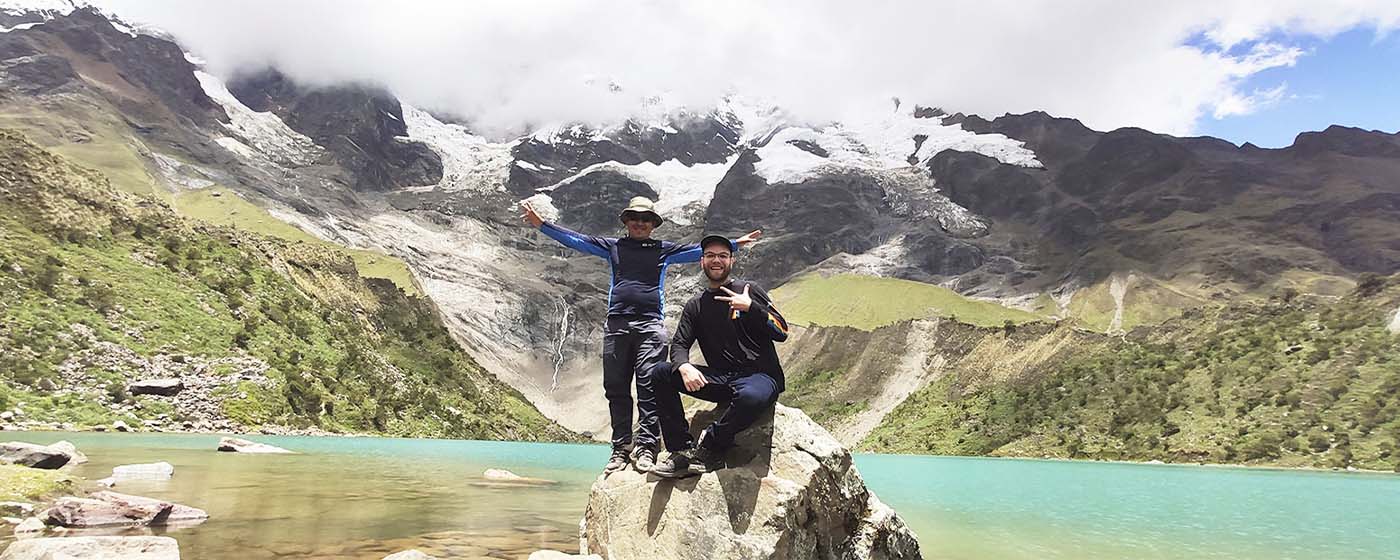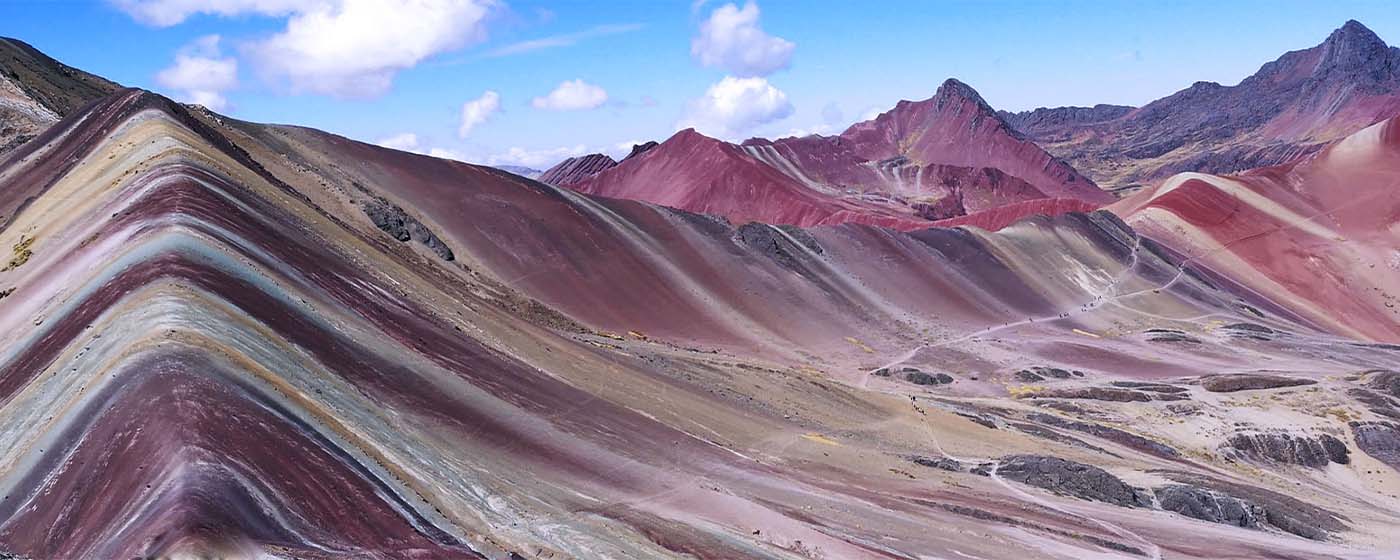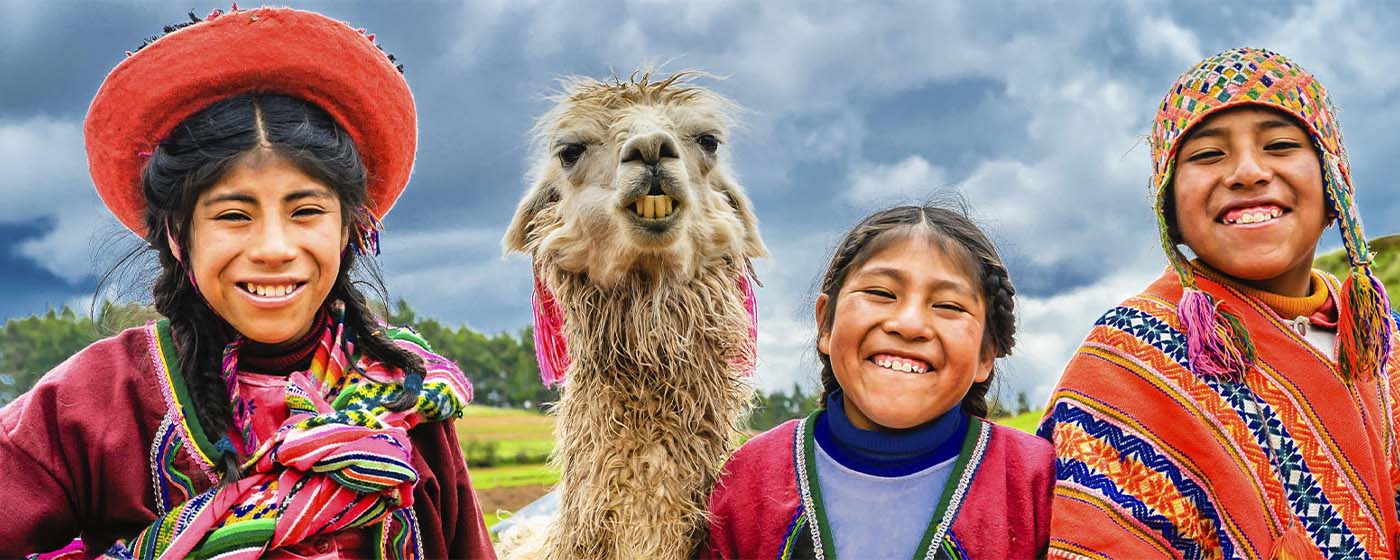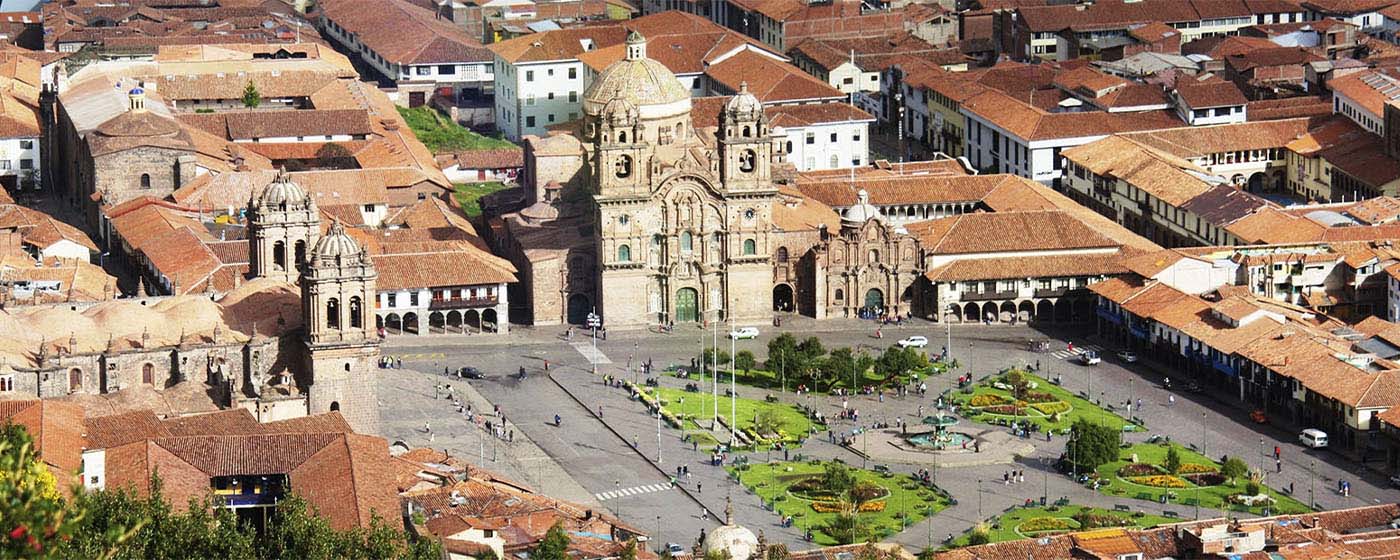 TRIP DETAILS
DAY 1 CUSCO | TOUR OF THE SACRED VALLEY | AGUAS CALIENTES
Our tour guide will pick you up from your hotel in Cusco at 7am.
We will start our tour of Chinchero, Moray, Maras and the Sacred Valley, combining the most special Inca cities the surrounding area has to offer. You will enjoy the incomparable scenery of the Peruvian Andes throughout your journey; you will gain a true insight into the local culture. With our tour guide at your side, you will learn all about local life, Inca history and why the area is so important. The tour begins with a visit to the Inca town of Chinchero, and we will also visit the association of single mothers and the famous weavings of the area.
We will then head to Moray - "the Inca agricultural laboratory", which consists of three amphitheatre-like archaeological remains. After visiting Moray we head to Maras, located 10 kilometres from Moray at an altitude of 3,380m. This is a small village, known for its salt mines which have been exploited since ancient times as a means of economic exchange and value. You will have time to explore the area, buy products that the locals have made from the salt, and taste chicha, a beer made from corn that is very important to the story in the history of the Incas. After exploring, we will visit one more site, the fortress of Ollantaytambo, before boarding the train to Aguas Calientes.
Lunch included
Dinner included
Overnight in Aguas Calientes included
DAY 2 AGUAS CALIENTES | TOUR OF MACHU PICCHU | CUSCO
Today is the most magical day of your trip. Depending on the time of entry to Machu Picchu your guide will help you determine the best time to get up for your tour. If you have the early entrance, you will wake up around 5am to catch the first bus to Machu Picchu and see the sunrise over the Inca citadel (entrance times will be assigned to you depending on how far in advance you book). The guide will have about 3 hours to explain all the history of Machu Picchu, within this time you can take beautiful pictures "postcard photo" You will visit very important sectors according to the circuit you have. Afterwards, if you have booked the option to hike Huayna Picchu or Machu Picchu mountain, you will have free time on your own. In the afternoon, you will re-board the bus and head to the village of Aguas Calientes. You will then board the train back to Ollantaytambo, where your private transport will be waiting to take you back to Cusco, arriving in Cusco according to your schedule.
Breakfast included
Lunch included
Overnight in Cusco (included)
DAY 3 CUSCO| HIKE TO THE HUMANTAY LAGOON | CUSCO
We will pick you up from your hotel in Cusco at 4am and drive 2:30 hours to the village of Mollepata, place of breakfast and continue to Soraypampa, the start of our trek. With beautiful views surrounding us, we ascend the mountain for 1.5 hours for 3 kilometres taking numerous breaks to enjoy the scenery. After overcoming the hill, we will contemplate a turquoise lake, surrounded by snow-capped peaks and an impressive Salkantay glacier.
The hike is dominated by Salkantay, one of Peru's most sacred mountains, which rises to 6,200 metres with a steep, snow-capped face. The equally impressive Pico Humantay, which rises to 4,472 metres, is also in sight. Once we reach the shore of the lake, we will relax, enjoy this beautiful lagoon, give thanks to Pachamama (Mother Earth). When you are ready to hike again, we descend to Soraypampa and return in our transport to Mollepata and have lunch while enjoying the breathtaking panoramic views. We return to Cusco and drop you off at your hotel.
Duration: Full day 4am- 5pm approx.
Distance: 6km round trip
Elevation: 3,869m up to 4,380m
Difficulty: moderate
 Hotel in Cusco (included)
DAY 4 CUSCO | RAINBOW MOUNTAINS AND RED VALLEY | CUSCO
The Rainbow Mountains of Peru offer an experience out of reality or fantasy. Getting there is no easy feat as it is over 5,000 metres above sea level, however, it is well worth the effort, immersing yourself with the local cultures and wildlife, many alpacas, unique to these high altitude ecosystems.
SCHEDULE:
Pick up from the hotel at 3:20 am for a 3.5 hour journey via private transport to the Llacto trailhead. We will have breakfast on the trail in Peruvian style prepared by our chef.
The hike to the rainbow mountain will take about 1:30 hours on average and has a distance of 5 kilometres. Along the way, you will pass through the middle of a valley with many snow-capped mountains. You will see hundreds of alpacas roaming and have the opportunity to see how the quechua people live. As you approach the Rainbow Mountain, you will begin to see the first signs of the coloured minerals that formed the painted hills. Your guide will explain about the mineological composition of the site, explain the existence of Rainbow Mountain and how it was formed, and finally with a final push you will climb to a lookout point that gives you a 360 degree view of the landscape and you will be able to see in front of you the Ausangate mountain, the main deity of the Incas that forms the sacred land.
We will take all the time necessary to enjoy the views, and take the best pictures as we will arrive very early and probably one of the first groups. At this time you will also enjoy a coca tea that the locals prepare for the visitors. Afterwards, we will continue to the red valley, another impressive area that hikers should not miss, but which is rarely visited; however, our clients think that the red valley is better than the mountain of colours (shall we see what you say?). After the necessary time we will walk back to the starting point and have a delicious lunch prepared by our chef, and then depart back to Cusco. Arrival in Cusco around 4pm.
Breakfast included
Lunch included
Elevation: 4,720m up to 5,036m
Difficulty: moderate /challenging
Hotel in Cusco (not included)
WHAT IS INCLUDED
Pre-departure briefing of the programme, presented by your tour guides.
Hotel to hotel transport for all scheduled activities
Professional English/Spanish speaking guide
Guided tour of the Sacred Valley (Maras, Moray, Ollantaytambo)
Entrance tickets to the salt mines
Partial tourist entrance to the archaeological sites of the Sacred Valley
Round trip train tickets from Ollantaytambo to Aguas Calientes Machu Picchu Entrance Tickets
Round trip bus tickets from Aguas Calientes to the gate of Machu Picchu Picchu
3 hours guided tour in Machu Picchu
Hike to Humantay Lagoon with entrance tickets
Hike to Rainbow Mountain with entrance tickets
Hike to the Red Valley with entrance tickets
Transfer back to the hotel in Cusco
Cook and cooking equipment
Entrance to Machu Picchu
Transfer from Ollantaytambo train station to Cusco hotel
Meals as mentioned in the itinerary
Vegetarian food available on request at no extra charge
First aid kit and oxygen bottle for personal emergencies
 WHAT IS NOT INCLUDED
Walking poles (you can rent one from our company if you don't have your own)
Huayna Picchu Mountain (ask for availability it has an extra cost f US$ 60.00 per person)
Machu Picchu Mountain (ask for availability at an extra cost f US$ 60.00 per person)
Food not mentioned
Clothing and personal trekking equipment
Travel insurance (recomended)
Items not listed
Tips for our staff: Tips are customary on any excursion to Machu Picchu.
WHAT TO BRING
Passport
Valid student ID (if booked as a student)
Backpack (the smaller the better)
Comfortable hiking boots (light and with good soles)
3-4 T-shirts
2-3 hiking trousers
1 set of comfortable clothes for the day in Machu Picchu.
4 sets of underwear.
4 sets of hiking socks.
1 thick, soft scarf
1 warm jacket: it gets very cold at night.
1 rain jacket and trousers
1 sun hat
1 woollen hat
Head torch
Waterproof gloves
Rain jacket/rain poncho
Quick-drying towel.
Battery charger: ¡no place to plug it in while trekking!
Large plastic bags: to help organise and keep clean and dirty.
Sunscreen
Facial moisturiser
Insect repellent
Alcohol gel
Moist towelettes
Toothbrush and toothpaste
Toilet paper
Personal medicines
First aid kit: wipes, etc
HAVE QUESTIONS?
EMAIL US
sales@lifexpeditions.com
SIMILAR TRIPS