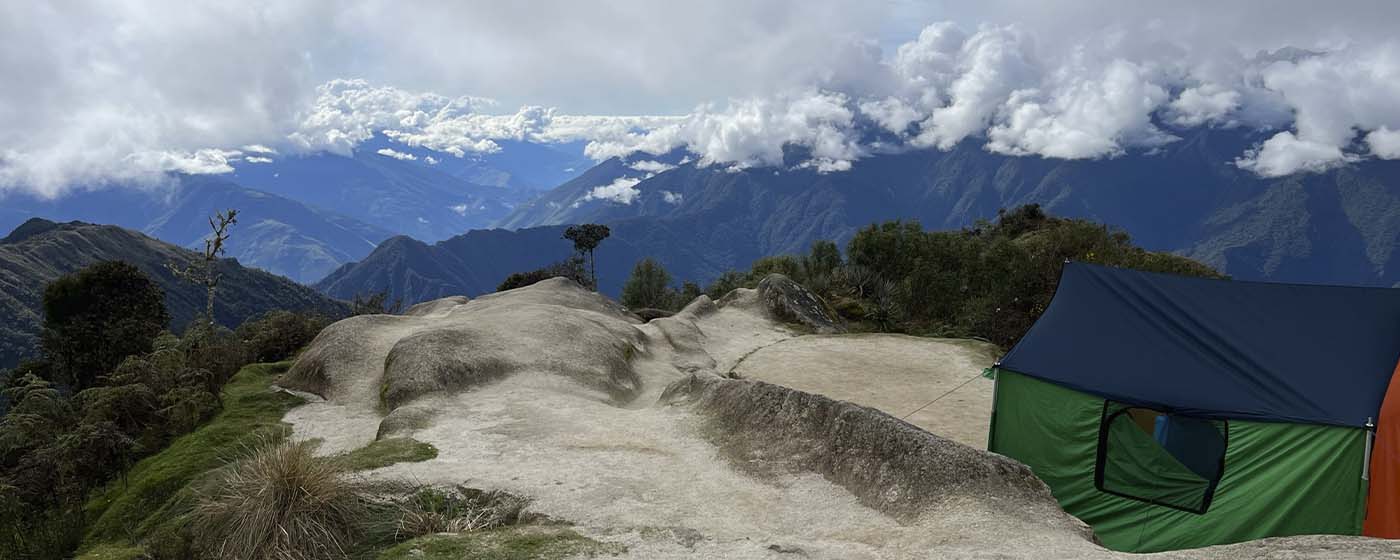 Best Things to do in Cusco
Tourist attractions in cusco peru
QoriKancha is a stunning temple dedicated to the Sun god.
Qorikancha, the heart of the Inca empire, was the most important ceremonial and astronomic centre of the Incas. The Coricancha Historical center temple was one of the largest temples in the ancient world. It was located in the heart of the Incan capital of Cusco, Peru. Today, it stands as a symbol of the Incan empire.
The Coricancha is believed to have been built by the first emperor of the Inca dynasty, Pachacuti Yupanqui (1438-1471). He ordered its construction after he had conquered the southern part of the Andes mountain range. This conquest allowed him to expand his power over the entire region.
The temple represents the best quality of Inca architecture. Its walls are made from fine dressed stones that were carefully fitted together without any cement or mortar. They are covered with gold leaf and decorated with intricate carvings.
The temple has two floors: on the ground floor there are rooms for religious ceremonies; on the upper floor there are rooms where the priests lived. There are also many other buildings around the temple complex, including astronomical observatories.
Inca Museum or museo inka
What would you say if I told you that you can visit the Inca Empire without leaving home? That's exactly what happened at the Inca Museum in Cusco, Peru. The museum was built using only local materials and techniques, and visitors can even see their handiwork.
The Incan empire spanned from southern Colombia to northern Chile and parts of Argentina. They ruled over South America between 1438 and 1533. Their culture was very advanced and they had a sophisticated system of government and religion.
The San Pedro Market in Cusco
The San Pedro Market in Cusco is a great place to experience the local culture and get a taste of traditional Peruvian life. Located in the heart of the city, this bustling indoor market offers an array of products from fresh produce to handmade crafts. Visitors can find everything from spices, fruits, juices and vegetables to clothing, souvenirs and decorative items.
Great place to sample some of the local cuisine. There are plenty of stalls selling traditional Peruvian dishes such as ceviche, lomo saltado and papa rellena. You can also find street food vendors selling snacks like empanadas and tamales. If you're looking for something sweet, there are plenty of stands offering desserts like alfajores and churros.
The market is also a great place to pick up souvenirs or gifts for friends and family back home. You can find handmade jewelry, textiles, pottery and other items that make perfect mementos from your trip to Cusco.
The Classic Inca Trail, a four-day hiking route that leads to the ancient city of Machu Picchu in Peru, is among the world's most popular treks. Many hikers book their travels far in advance and as part of group tours in order to experience this legendary trek through Peru's spectacular landscapes and amazing views. Along the way they will not only witness authentic Inca ruins and settlements but will also get up close to a variety of flora and fauna, including many native orchids and birds. The trail includes camping nights, allowing trekkers to immerse themselves in ancient ruins and take in breathtaking views by night. At the end of the trail lies Machu Picchu, an awe-inspiring archaeological marvel located on top of a green mountain surrounded by steep cliffs. With its stunning views and rich history, a classic Inca trail hike stands out as a once-in-a lifetime adventure that every traveler should experience.
Amazing views all along the way, different microclimates make this route constantly different during the 4-day hike.
Humantay Lake
Located in Peru, Humantay Lake is a picturesque body of water that attracts adventure seekers and photography enthusiasts alike. The lake rests above 4200 meters and has a surreal blue hue that stands out against the jagged mountain terrain that encircles it.
Since its beauty has gained more recognition, travelers have been flocking to the location, which can be accessed via a two-hour hike or a full-day trek along the stunning Salkantay trail. It is also possible to rent a horse from the people living in Soraypampa, which is the start of the trek.
Rainbow Mountain Peru
The Rainbow Mountain, or "Seven Color Mountain", of Peru has become a popular tourist destination in recent years. Located in the Andes Ausangate mountain range, Vinicunca Mountain is renowned for its vivid colors and unique scenery. Its distinctive landscape is caused by minerals such as hematite, limonite and different shades of sandstone that have oxidized over time. The distant snow-capped Ausangate mountains make up an equally breathtaking backdrop.
A typical Rainbow Mountain trek involves a tough climb but wonderful views are had throughout the journey, allowing hikers to take some incredible photographs. After reaching the peak at an elevation of around 5036 meters (17 000 feet), visitors can admire their surroundings while they rest.
Due to its surging popularity, Rainbow Mountain offers one-day or two-day alternatives or even three-day alternatives together with ausangate trek. The area attracts hundreds of tourists every day so taking part in organized tours or going earlier in the morning are highly recommended for those looking for a more personalized experience.
The red valley of Cusco is very close to the mountain of colours and the mountain of ausangate, it is a place very little visited by tourists.
In my opinion it is much nicer than the rainbow mountain and if it is not popular is because people are very tired after climbing the mountain of colours and they don't have the strength to continue with this extra hike, however it is highly recommended, you will definitely be very happy if you make it.
If, however, you don't want to be one of the many who miss out on this opportunity, do a proper acclimatisation in Cusco so you won't be too affected by altitude sickness.
Pallay Punchu Rainbow Mountain
Pallay Punchu is located in Cusco, 190 km away, this new tourist attraction has been recently developed by the community of Layo and officially opened to tourism. It is a rocky mountain of different natural colours. In contrast to the other coloured mountains, Pallay Punchu has all the surrounding mountains very colourful and a viewpoint to the Layo lagoon, as well as no tourists, as it is not yet promoted and is new.
You should plan your visit and be one of the pioneers to reach this beautiful natural attraction.
Going on a journey in the Inca Jungle to reach Machu Picchu.
Embark on an unforgettable adventure along the Inca Jungle Trail to Machu Picchu. This incredible journey is sure to be one of the most exciting and memorable experiences of your life. Led by experienced guides, you'll hike through lush jungle terrain, along traditional Inca roadways, and ascend stunning mountain peaks before arriving at Machu Picchu. Along the way, you'll pass picturesque rivers and waterfalls set against a backdrop of sweeping views that you can enjoy only in this corner of Peru. During the trek, you will also have the opportunity to explore ancient ruins as well as experience local culture and cuisine unique to the region. Whether you're looking for a challenging physical challenge or just want to take in awe-inspiring sights, this is a truly unforgettable trip that should not be missed. ¡So don't wait - book your Inca Jungle trek now and set off on this once-in-a-lifetime journey!
As well as adventure activities such as mountain biking, white water rafting, cocalmayo hot springs, santa teresa coffe tour, vertikal zipline, and Machu Picchu.
Salkantay Trek
The Salkantay Trek is an exciting alternative to the classic Inca Trail in Peru. This trek follows the beautiful and undiscovered mountain range of Vilcabamba, it's a challenging journey with stunning views, visiting exotic places and getting off-the-beaten path. By choosing this hike, you get the chance to explore ancient ruins and pass through interesting traditional villages as well as crossing very high altitude passes. The five-day trek takes travelers on a journey through rugged highland terrain, past spectacular waterfalls, glaciers and snow capped mountains before descending into lush tropical jungle leading up to Machu Picchu. You will enjoy spectacular landscapes, beautiful flora & fauna wildlife as well as learn about the Peruvian culture and lifestyle while being surrounded by incredible views. From start to finish your experience on this tour will be effortless when booking your Salkantay Trek tour with a reputable local trekking company that can provide all of the necessary equipment for your needs. Whether you are looking for self-guided or guided tours don't miss out on the best way to visit one of world's top destinations – Machu Picchu!
Ausangate trek
Discover one of the most beautiful and epic treks in South America on a 5-day exploration of the Ausangate Massif. Located in southern Peru near Cusco, it is the highest mountain range in the region and home to stunning scenery, including huge glacial valleys, colorful lagoons, Andean wildlife and its iconic Rainbow Mountain. This trek will take you deep into remote parts of Peru crafted by ancient inhabitants.
It is also a unique opportunity to see alpacas, vicuñas, wild condors, as well as the communities and families that live in these remote areas of Cusco.
Choquequirao Trek
Explore the ancient ruins of Choquequirao available by a four-day trekking trip from Cusco. This unknown Inca citadel is still a mysterious secret, since many passages and archaelogical discoveries have not been made public. On this journey you will tour breathtaking sceneries while discovering the fabled city covered by the voluptuousness of Andean flora and fauna.
The trek begins with an early morning in Cusco, picked up by your specially qualified guide to start your adventure. From there you will head on to Capuliyoc, where valley passes are explored leading you towards the archaeological site of Choquequirao. Specialized cooks travelling in your convoy will ensure meals are plentiful and full of flavoursome Peruvian cuisine. Along with your guide you'll traverse trails ensconced with rolling hills that bring you admiringly close to alpacas, deer, or majestic condors as cantonments are made for the night's sleep. With 4 whole days devoted for exploration, take in all that this marveled site can provide as knowledge is imparted about its historical importance.
Machu Picchu day trip
Want to explore the cultural wonders of Peru? Make your way to Machu Picchu for an amazing day trip! This ancient historical site is one of South America's greatest landmarks, and offers a variety of ways to see it from different perspectives. Whether you choose a private tour, a full-day hiking excursion, or a train-bound journey—you'll be able to witness this wonder up close. Take in its rich culture and landscapes with a Machu Picchu day trip that won't soon be forgotten!
Ancascocha trek
The Ancascocha trek in Peru is considered to be one of the most picturesque and Instagrammable treks in the world. It begins at the Salkantay mountain pass, at around 4600 metres, and passes through dense forests, Incan ruins, traditional villages, rugged mountains and sweeping plains. Along the way there are plenty of opportunities to admire wildlife such as condors and hummingbirds. The trail then links up to the popular Inca Trail route before reaching Machu Picchu.
The four-day Ancascocha trek is relatively easy going compared to other multiday hikes in Peru; however, it's important to note that travellers need a moderate level of fitness. Trekkers will spend up to ten hours each day on their feet, ascending and descending hills with an experienced guide leading the way. ¡Camping spots along the way have recently been upgraded with raised tents so taking part in this unique adventure has never been more comfortable or accessible!
Lares trek
The Lares trek is the perfect alternative to the over-crowded Inca Trail trek. This four-day journey takes put hikers on an unforgettable adventure in the Peruvian Andes, while offering stunning views of snow-capped mountains, blue lagoons and colorful landscapes. The trail begins in Lares, a small mountain town approximately three hours north of Cusco, where hikers can explore the local way of life and its people.
Along the trek, hikers pass through various villages surrounded by high peaks and ancient archaeological sites full of unspoiled nature. Throughout the journey travelers will get to experience traditional markets, relax in natural thermal baths and witness community dances where they learn about local culture. On day four, participants will arrive at Machu Picchu where they will have a guided tour before finally completing their epic journey. The Lares trek provides travelers with an opportunity to experience a unique off-the-beaten-path destination not frequented by most tourists and create lasting memories.
Palccoyo mountain
Palcoyo Mountain, is a stunningly beautiful mountain located approximately 3 hours from Cusco in Peru. It stands out for its colorful palette of reds, yellows, and greens, making it a magnificent sight to behold. Because of this unique feature and its easy accessibility from Cusco, Palcoyo mountain has become one of the most visited tourist attractions near Cusco.
Visitors can enjoy the stunning views of Palcoyo mountain as part of a tour offered by many operators. The tour includes transport from Cusco to Palcoyo or vice versa, as well as a guided trek up and around the mountain. From above, visitors will get an amazing bird's-eye view of the entire Andean landscape! To ensure the safety and comfort of all those who visit Palcoyo mountain, several climbing regulations have been put in place. All visitors must adhere to them in order to ensure an enjoyable experience. ¡So plan your Palcoyo mountain tour today and take in all the beauty this place has to offer!
The hiking is very accessible for everyone, you walk very little and it only takes about 45 minutes to reach this spectacular attraction. You can also visit the stone forest