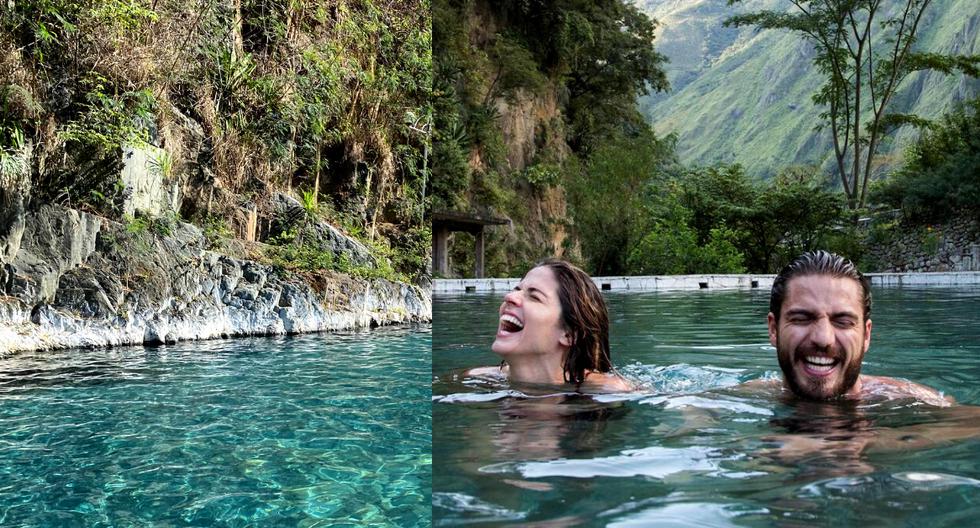 Cocalmayo Hot Springs
Baños Termales de Cocalmayo
Cocalmayo Hot Springs
Are you looking for a tranquil and serene setting to get away from the hustle and bustle of everyday life? Then Cocalmayo Hot Springs is your perfect destination.
Cocalmayo Hot Springs are located in Cusco, Peru, and offer the best natural thermal baths in the region. They feature spectacular mountain views and lush green surroundings that make this an unforgettable experience.
Cocalmayo Hot Springs offer a unique getaway that combines relaxation with amazing scenic views. With its rejuvenating waters, picturesque landscapes and array of services, it's no surprise why this Peruvian paradise has become such a popular tourist attraction. Here we'll explore this magical location further so you can plan your own visit!
Facts to learn before visiting Baños Termales de Cocalmayo (Santa Teresa)
The hot springs of Cocalmayo are open to the public every day of the week and every month of the year and are cleaned twice a week and disinfected to keep them clean and safe for all visitors, as well as mentioning that these hot springs are running continuously, which is why the pools are completely crystal clear. Additionally, the hot springs are located in a natural environment, surrounded by mountains and lush vegetation. The temperature of the water in the pools ranges from 25 to 40 degrees Celsius, so visitors can choose the pool that best suits their needs.
Important information and warnings
Due to the construction of the asphalt road from Santa Maria to Hidroelectrica, the passage of vehicles is restricted to daytime and nighttime hours, be very careful as these hours are strict.
The timetables are as follows:
6:00 am to 7:00 am
9:00 am to 9:30 am
12:00 noon to 1:00 pm
3:00 pm to 3:30 pm
6:00 pm to 7:00 pm
Note: if you go by train, whatever the timetable in the direction of hidroelectrica, you are allowed to pass only for a few minutes.
Where are the Cocalmayo thermal baths located?
The Cocalmayo Hot Springs are located in the Santa Teresa district of Cusco, Peru. The thermal baths are situated in a beautiful valley surrounded by mountains and lush green vegetation. The area is known for its natural beauty and tranquility, making it an ideal spot to relax and unwind. The thermal baths are easily accessible from the nearby town of Santa Teresa, which is just 10 minutes away.
The hot springs of Cocalmayo are located 208 km from Cusco, route Cusco-Santa Maria-Santa Teresa-Cocalmayo and 121 km via Cusco-Ollantaytambo-Machu Picchu-Hidroelectrica-Santa Teresa-Cocalmayo hot springs. Only 23 km from Machu Picchu.
What is the best way to get it?
The best way to get to Cocalmayo Hot Springs is by car. The thermal baths are located about 5 and a half away from the city of Cusco. Buses from Cusco to Santa Teresa leave every day from 6:00 am to 6:45 am and the cost of the trip is 50 soles one way. These buses must be booked at least one day or more in advance.
The other alternative is to go by bus to Ollantaytambo and take the train to Machu Picchu or aguas calientes town and Hidroelectrica, there are two companies, (inca rail and peru rail), and then a bus to the hot springs of Cocalmayo. The average cost of the trip for foreigners and nationals will be 104 US dollars for the tourist train.
Note: local train for nationals is cheap but quite a hassle.
For all those who do the Salkantay trek, this attraction of Cocalmayo hot spring is on the route and you can visit it on the third day of your trek, you just have to coordinate with your guide and group. As long as you do the 5 day salkantay trek.
Also the 4 day Inca jungle trail or Inka jungle treks will arrive directly at cocalmayo hot spring after an arduous hike. Also the three day trekkers arrive by bus to the hot springs.
What is the price of the entrance ticket to Cocalmayo?
Entrance fees vary according to the origin of the visitor, and range from 1 sol to 10 soles.
Entrance fee 1 sol: is only for people from the district of Santa Teresa.
Cost of entrance 5 soles: It is for all the national visitors.
Cost of entrance: 10 soles: It is for all the foreign visitors.
The entrance ticket allows you to be in the hot springs of cocalmayo for an hour and a half, however you can buy more entrance tickets which allows you to stay longer in the pools of cocalmayo.
Note: buy the tickets you require at the beginning.
What else to do on a trip to the Cocalmayo hot springs?
Visiting the Cocalmayo Hot Springs is a great way to relax and unwind, but there are plenty of other activities to enjoy in the area. From exploring the nearby Inca ruins to trekking through the lush green mountains, there's something for everyone.
Llactapata Inca Trail is a day of hiking and you will be able to see Machu Picchu when you are at the highest part of the Inca Trail.
Coffee tour with the two-time champion of the peruvian cup of excellence
Peru's longest zipline, flight of the condor and more.
Toctomayo waterfall
What accommodations are available in Cocalmayo?
Accommodations in Cocalmayo range from budget-friendly hostels to luxurious resorts. For those looking for a more rustic experience, there are plenty of camping options available in the area. For those looking for something more comfortable, there are several hotels and resorts located nearby that offer all the amenities you need for a relaxing stay. Whether you're looking for a romantic getaway or a family vacation.
Vertikal Lodge
Ecoquechua Lodge
MonteVilla
Healing Benefits
The Cocalmayo Hot Springs are known for their healing benefits. The thermal baths are said to be beneficial for those suffering from joint and muscle pain, as well as skin conditions such as psoriasis. The warm waters of the thermal baths can also help reduce stress and improve circulation.
Further information
Cocalmayo hot springs has 4 swimmng pools with different temperatures of which 3 are for adults and one for children, you can swim in these pools as they are very spacious.
It is located at an altitude of 1458 meters above sea level, tropical rainforest, with plantations of pineapple, avocado, banana, papaya, coca, cocoa, coffee, oranges, and many tropical fruits.
santa teresa has a population of 16,452 inhabitants and its main attraction is Cocalmayo hot springs.
Discovering the top hot springs in Peru
What is the temperature of the thermal baths' water?
The Cocalmayo Hot Springs feature 26 different pools with varying temperatures. The hottest pool has a temperature of 38°C (100°F), while the coldest pool is at 22°C (72°F).
What services do the thermal baths offer?
The services that you can find in this tourist attraction are sale of bathing clothes, Peruvian food stalls, hydrating and alcoholic drinks, towel rental, sale of floats for children, showers, dressing rooms, bathing service.