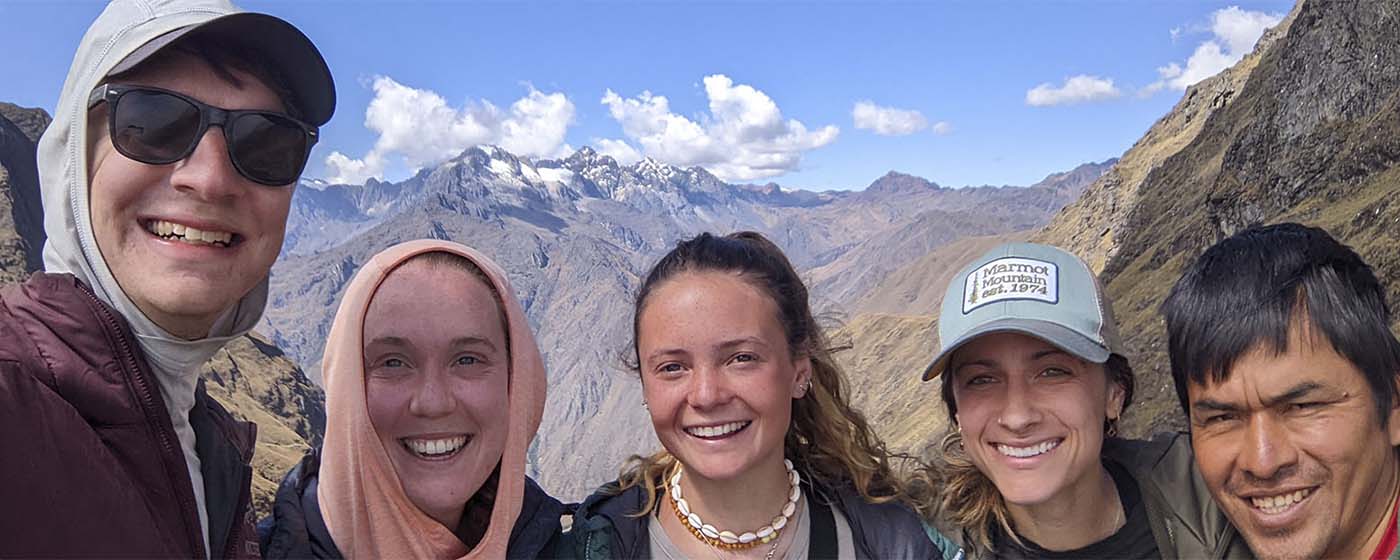 The Ultimate Guide to Trekking the Classic Inca Trail
-
Are you looking for a new challenge to take on this summer? The Inca Trail to Machu Picchu is renowned around the world and with good reason. This multi-day trekking path winds through the Sacred Valley of Peru. Over tracks laid by ancient civilizations. across enormous mountain passes and through lush cloud forests. It culminates at Machu Picchu, the mighty Incan citadel nestled in the Andes. Every year, many thousands of people journey the mountain paths near the Urubamba River for a unique experience. In 2002, the Peruvian government restricted hiking permits for the Inca Trail to Machu Picchu. Because of its tremendous popularity. This guide covers all the details you need to know about obtaining an Inca Trail permit for 2023. It includes information on how to apply for a permit. What documents required, when permits are released and more. With this guide, you can be sure that you have all your bases covered. When it comes time to plan your adventure along this iconic trail!
What is the Classic Inca Trail hike?
The Classic Inca Trail starts very early in Cusco And the hikers are transported to Piscacucho km 82. from this point the hike begins, as well here is the General control of the Inca Trail. You have to take note that this control is very strict with all your data have to be filled correctly. Also if you change your passport you will have to bring a picture of your expired passport. as long as you have made your reservation with the expired one. This trail will take you directly to Machu Picchu through the Sun Gate. Which is an entrance privilege only for those who manage to complete this trek.
What is the length of the Classic Inca Trail hike?
The Inca trails are in 6 countries in South America, most of them concentrated in Cusco-Peru. As it was the capital and spiritual centre of the Inca empire. The best preserved is the classic Inca trail of 4 days and 45 kilometres of distance. But you could also do the short Inca trail of 2 days which are the most famous. there are also other Inca trails that you can do in 7 days trekking or more.
What is the most famous inca trail called?
The local name of the Inca Trail is Qhapaq Ñan. Which is in the language of the Inkas (Quechua) that means Royal Road and is nowadays called the Camino Inka. The most famous these days is the classic 4 day Inca Trail to Machu Picchu.
Can a beginner hike the Inca Trail?
Definitely you can do it, but you need to be aware of your health and physical condition. As well as being aware of altitude sickness. We recommend to have an adequate acclimatisation of at least 3 days. At an altitude of 2000 to 3500 meters above sea level before you can start this Inca Trail to Machu Picchu. So the most common pills are Acetazolamine-Diamox. Or also in Peru soroche pills are common.
How far is the Inca Trail to Machu Picchu?
Inca trail hike length is 4 days, and that's 45 (27.9617mile) kilometres of adventure and glory.
What is the best time of year to hike the Inca Trail?
The best season is the dry season months from April to November. But from my experience as a guide for more than 15 years I can also recommend March and December. As they are the least popular months and it is a privilege to be one of the only groups. And the vegetation is colourful with flowers. Rainy season is January and February. In January the Inca Trail is still open. However, in February it is closed for the whole month for the safety of visitors.
What are the requirements for an Inca Trail permit?
You need to make your reservation well in advance as spaces are limited. We recommend that you make your reservation at least 6 to 8 months in advance. Especially for the high season months from April to October. If you book in advance we will also be able to give you the best places to camp.
At Life Expeditions we put a lot of effort into providing you with the best service.
Original passport to enter the Inca Trail and willing to live an unforgettable adventure.
How do I apply for an Inca Trail permit?
You cannot do it directly, only Peruvian authorized agencies can do it.
Therefore we recommend you to book directly with local (Peruvian) agencies and avoid outsourcing and therefore bad services.
Platforms charge high prices and endorse whoever charges them the least.
You will also avoid mistreatment of the porters.
When are Inca Trail permits released?
The permits for the Classic Inca Trail trek start every year in October.
In this month the Peruvian government opens the reservation system for the whole next year. And the competition for booking starts for all those who have already made their reservation for the Inca Trail.
What should I pack for my trek on the Inca Trail?
Passport
Backpack
Water storage: a water tank such as Camelbags is recommended, but enough for at least 2 liters.
Comfortable hiking boots (light with good soles)
4-3 T-shirts
2-3 hiking pants
1 comfortable outfit for Machu Picchu day.
4 sets of underwear.
4 sets of hiking socks
1 thick and soft scarf
1 warm jacket: it gets very cold at night.
1 rain jacket and pants
1 sun hat
1 wool hat
Headlamp: essential
Waterproof gloves (even if they are ski gloves, take them)
Comfortable camping shoes
Hiking boots
Waterproof jacket/rain poncho
Quickdry towel.
Battery charger: no place to plug it in while trekking!
Large plastic bags: to help organize and keep clean and dirty.
Sleeping bag: down bags are recommended for -10°C at least.
Sunscreen
Facial moisturizer
Insect repellent
Alcohol gel
Moist towelettes
Toothbrush and toothpaste
Toilet paper
Personal medication
Are there any safety considerations when hiking the Inca Trail?
Yes, you have to be in good health and physical condition. As well as physically prepared at home to lessen the difficulty. Travel insurance is very important. The Inca Trail is considered a medium to high difficulty trail. But without a doubt it is the dream of millions to be able to do this trail. We are here to help you in this adventure! Come on!
Which trail is best for Machu Picchu?
Popular treks are 2 or bucket list. The 4-day classic Inca Trail is the best and then there is the 2 day short Inca Trail. There are also alternative Inca trails such as the 5 day Salkantay trek. These alternative treks are also incredible and full of adventure.
Classic Inca Trail trek Altitude
The altitude of the Inca Trail varies a lot, we start at 2700 meters Ollantaytambo and climb up to 4200 meters above sea level. Dead woman's pass is the highest point. The second day is the most complicated one. after the highest point we descend to 3600 meters Pacaymayo camp. And the third day we climb up to 3930 meters. Then we descend to 3650 meters and climb again to 3780 meters Phuyupatamarca. And then descend to 2690 meters Winaywayna, the last campsite.
So the maximum altitude is 4200 dead woman's pass.
Minimum altitude 2690 winaywayna during the Inca Trail however when you arrive at Machu Picchu you are at 2400 meters.
Machu Picchu Pueblo is at 1900 meters at the beginning of the Amazon, this place is also called Aguas Calientes.